Stracar Special Inspection Agency
To enhance the safety and integrity of construction processes, effective July 1, 2009, every construction project in the NYC, approved under the 2008 New York City Building Code, must be inspected and tested by approved Special Inspection Agencies, with qualifications set to consistent standards and firm requirements.
To earn the highest recognition in the industry, SSIA received accreditation in special inspections from one of the world leaders in accreditation services, International Accreditation Service (IAS), thus becoming one of the few accredited agencies in the New York City.  SSIA became accredited Special Inspection Agency under the Certificate of Accreditation #SIA-185-NY on May 11, 2011, which qualified this agency under the Rules of NYC, Section 101-06 of Subchapter A of Chapter 100 of Title 1 as Class 1 Special Inspection Agency, without restrictions to building characteristics and complexity. SSIA is registered with the NYC DoB under the registration #000229.

SSIA is committed to excellence and total client satisfaction, ready to serve your project needs!
---
History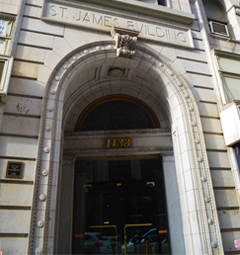 The founding of Stracar Special Inspection Agency (SSIA) was the result of recognizing an acute need for adoption to the fast paced changes affecting the NYC building industry, which after decades of stagnation and isolation under the old and obsolete 1968 NYC Building Code, became under the 2008 construction codes once again one of the most innovative industries, with unequal implementation of quality control into a multidiscipline construction processes.
2014 – Over 650 successful projects
2006 – Opening office at Manhattan, NY
2001 – Founding of SSIA
---